Welcome to
The Raider's Retreat
A quiet bathhouse at the heart of the Goblet, where you can enjoy a peaceful evening and unwind after your adventures.
Relax and socialise in a laid-back atmosphere, with hot baths and fresh drinks!
Come as you are, and enjoy your time there. Don't forget your swimsuit!
---
Next opening: Saturday the 26th of November
19:00 ST | 20:00 CET
Data center: Light
Server: Lich
Area: The Goblet
Ward: 6
Plot: 19
House: medium
---
---
In partnership with
The Raider's Retreat
Staff
---
Former staff
---
The Raider's Retreat
Staff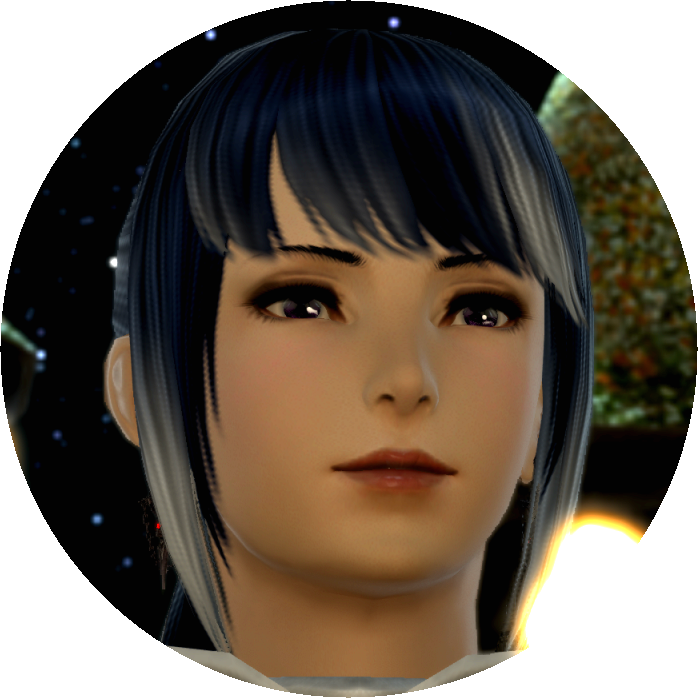 Elisia Auredane
Elisia is an adventurer by trade, and has nothing to do behind a bar. Yet her adventurer's innate curiosity compelled her to broaden her horizon and try something new. She learned the craft at an uncanny speed.While she may feel stern and professional at first, she can entertain you all day long with all the stories she has to tell, either circulated or lived firsthand.
The Raider's Retreat
Staff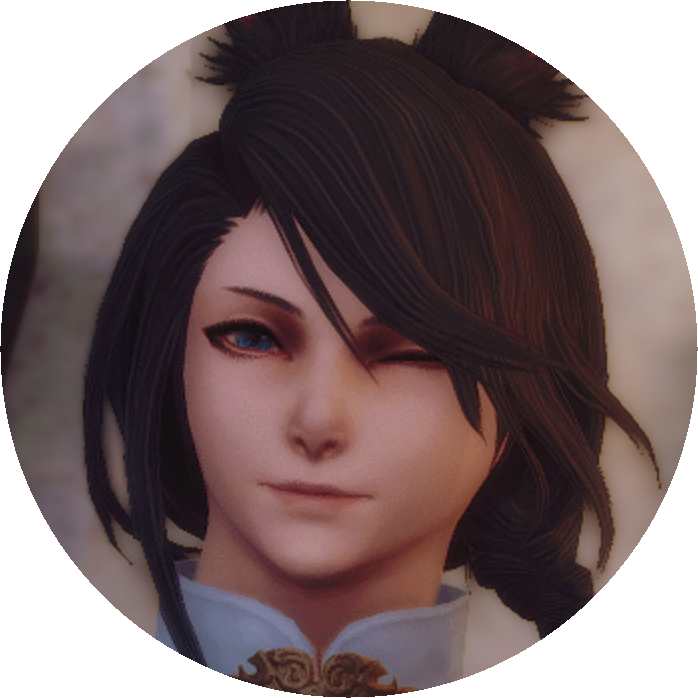 Lyallty Roxas
Lyallty stands proudly behind the bar, doing his best to overcome the anxiety that the owner's gaze and the guests' expectations lay upon him.He is used to working quickly and efficiently, but within the slower environment that the Retreat provides, he can take the time to hone his craft and convey his love through his drinks."I have twenty-three tiny wishes, but you probably won't remember them all, so I put them all together into one... I'd like to spend more time with you."
The Raider's Retreat
Staff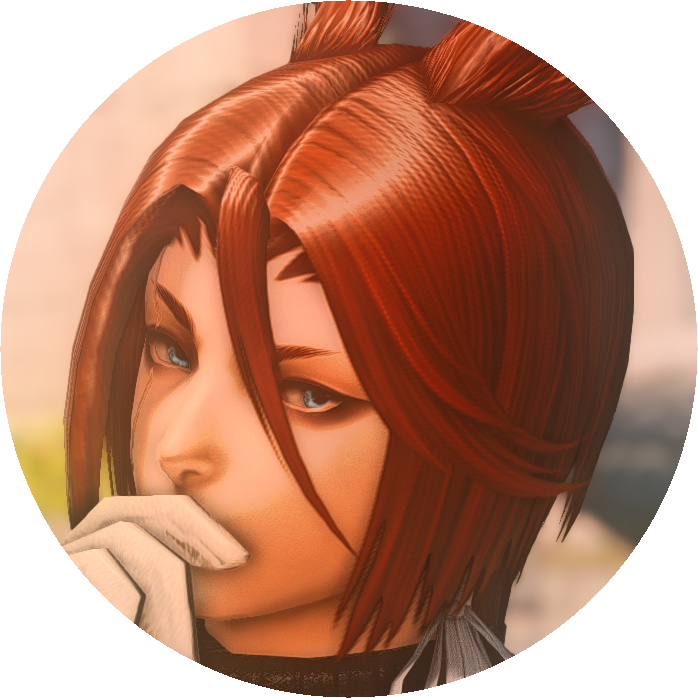 Souda Shiki
- coming soon -
---
Souda was born and raised in Doma - The Land of The Samurai, Swordsmanship wasn't particularly Souda's expertise as he believed his true power was within his fists alone, when Doma subjugated by the Garlean Empire, Souda took refuge is a Doman Yakuza group called the Black Lotus instead of going out to fight as apart of the resistance, due to the times being very rough, lots of people fell under the Yakuza and got dragged into a life of crime they never wished to be apart of.Souda could handle death if it was justified but as time went on, the Yakuza got less and less lenient and understanding with people, as Souda was a guard, all he could do was stand and watch and make sure no one attacked the Don of the family but eventually... This life wasn't fitting to Souda, he saw lots of innocents suffer and plead for forgiveness in their last moments, So Souda left...He went to seek refuge elsewhere and use his skills in other areas, he picked up sleight of hand and such from the Yakuza and this was nothing new to him so he turned himself into a magician with the skills he acquired but he didn't truly feel like he was helping people, so he entered the Raiders Retreat and hopes to be able to impact peoples lives for the better there and put a smile on peoples faces no matter there past and allow them to avoid crime where possible.
---
The Raider's Retreat
Staff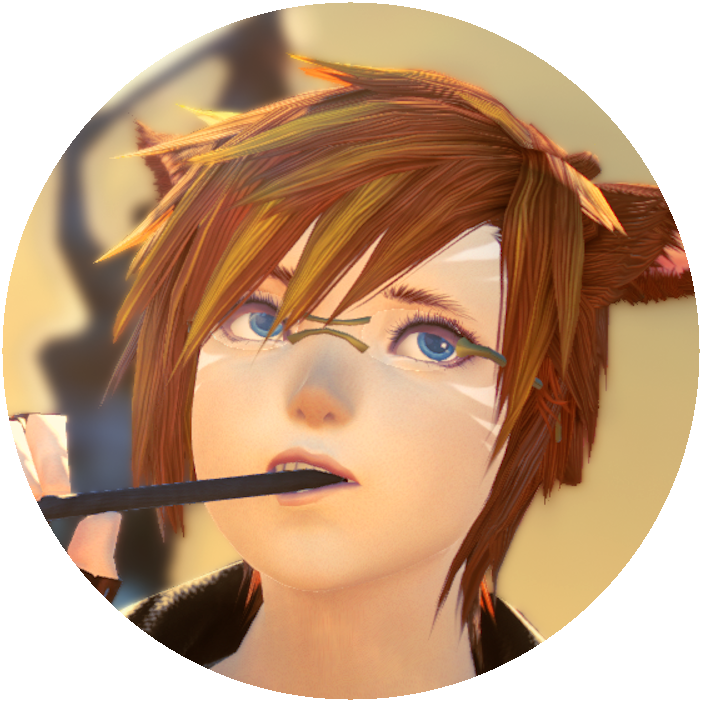 Nairoh Xhula
Nairoh belongs to the many people that can boast of being one of Kayla's "children", having been adopted in her protective care. Yet why exactly would Nairoh be chosen to work at the retreat, is a question on many people's minds.The girl is hyperactive, impudent and impetuous. She can't read, write, count, cook or serve, and will break everything she touches. But her heart's in the right place, and she will do her best to be useful."Names mean nothing, I won't remember yours. I remember, like, things, and facts. It's really not against you, bald ugly grandpa... what's your name again?"
---
The Raider's Retreat
Staff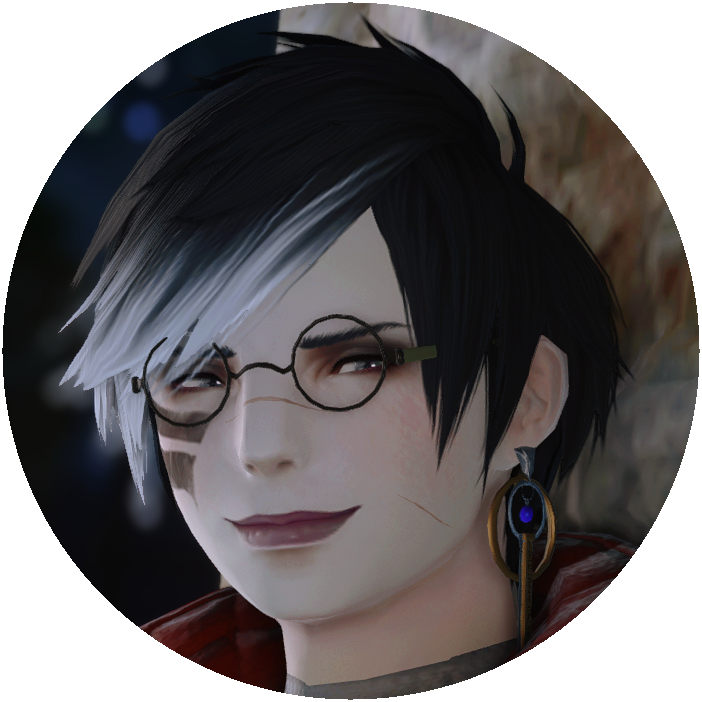 Kayla Thelbourne
Owner and designer of the Raider's Retreat, Kayla takes care of running the business and making sure that everyone's needs in her house are met.Always looking to meet new people, she is easy to approach and eager to chat. Be warned though: on subjects she is passionate about, she can talk incessantly."It's remarkable how easy it is to turn someone's bad evening into a good one. Sometimes, all that is needed is the right nudge, from the right person. Lives can be changed just as easily."
---
This discrete Lominsan upstart has seemingly overnight risen to prominence in the merciless jungle of the Ul'dahn luxury goods market. So much so that she recently treated herself to one of the most highly sought-after houses in the whole Goblet, testament of the fortune she seems to have at her disposal.She turned her estate into a free public venue, gaining a growing popularity among adventurers and mercenaries of all trades. Speculators believe it is an attempt to grow her business empire even more, to allow her to conduct her shady dealings on her own territory in the very heart of the capital, and to recruit her own private army.If you were to ask her though, she would most certainly paint a more altruistic picture of the Raider's Retreat, with a strangely empathetic glint in her eyes, unbecoming of the ruthless shark she is made out to be by the word on the street.
---
The Raider's Retreat
Staff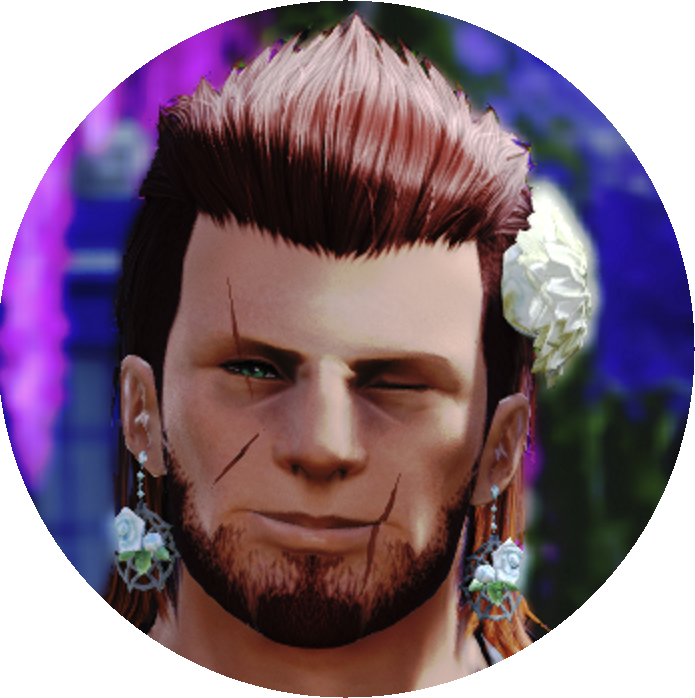 Alpha Kakumei
Alpha is a peerless masseur and a proficient fate-reading scholar, and loves to practice both talents on his guests. He hates dust and grime, and works dutifully to keep the venue clean.His stern and intimidating gaze hides a friendly and cheeky personality. He enjoys sowing the seeds of discord between his colleagues, and watching the shenanigans unfold from afar."In the language of flowers, white roses represent purity, youthfulness, innocence, young love, and loyalty."
---
The Kakumei family is as mysterious as it is exotic. Every member proudly has his own expertise and if you find one you probably will find in them the help you need. If you try to trace their history, you will find yourself wandering in the ancient ruins of the Allagan empire. Tracing Alpha's history will set you on the course of the moonlight.He is an energetic kitty that came from Doma to Gridania, with his grandparents and parents, when the Empire attacked. While his father became a know warrior, his grandfather helped an Ul'dahn band of rogues, the Desert Claws.Alpha was always moved with scientifically curiosity and became a scholar, wandering from place to place, learning and helping with his knowledge, and participated in some excavations and explorations. Finally he found his call during a visit to Raiders Retreat, where he uses his knowledge and abilities to serve drinks, entertain the patrons, give nice Doman massages and show you your path in life with the Echoes of the Memory.He can be chasing something on the place, getting his attention spam fully caught in tuna or tuna treats, or purring with pets. However it would be unwise to think he isn't otherwise because behind that lovely kitty face rests a wise man able to help you and give you a nice conversation. In case you get any funny ideas, he can show his rose thorns to protect those who care about. Come and let the Kakumei charm fall over you, you will experience the most relaxing moments of your life.
---
The Raider's Retreat
Staff
Alune Crestmourn
Alune is the bar's mistress, and enjoys being tasked to create innovative and challenging drinks. She is an empathetic and bubbly individual that values her freedom and her friends above all.However friendly she may appear, she holds some things sacred, such as her independence, and her territory. Disrespecting her boundaries was the last thing that many people did in their lives."You misunderstand: my patience is vast and my morality is vertuous. However, there are things I do not compromise on: set one toe behind my bar and you shall lose it."
---
Alune grew up in a nomadic family of merchants in the Azim Steppe. Hearing tales of the travellers that passed by the area she grew up in, made her yearn for the world outside her home.One day, she met a traveller from Kugane, willing to have her join on his adventures to Eorzea. The sight of the local community prompted her to settle there after all, having performed on the Limsan streets for the gil to maintain the travel expenses.Her great interest in all corners of the world makes her quite chatty, so make sure to lend her an ear!
---
The Raider's Retreat
Staff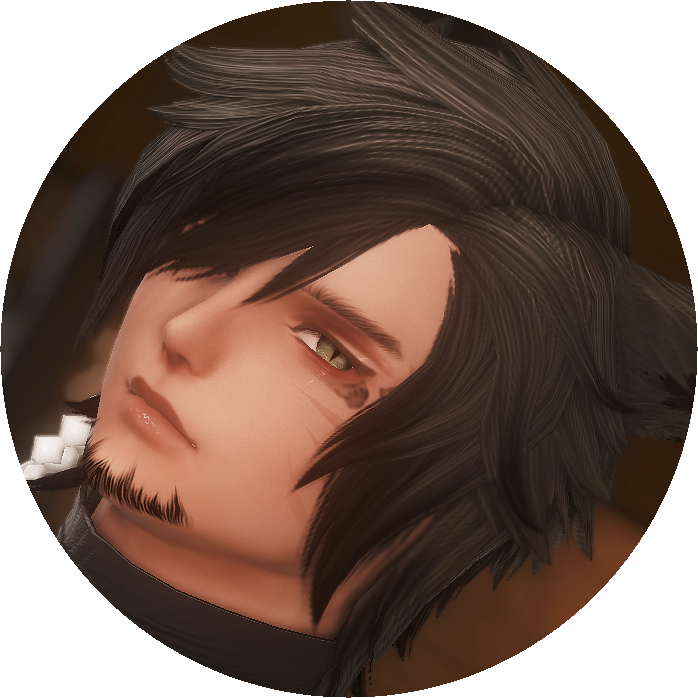 Alivas Crestmourn
Alivas resides behind the bar counter, where he toils to unite his three loves together: magic, cocktails, and Alune. He enjoys going the extra mile, in order to surprise and satisfy his patrons.Alivas is an avid adventurer, and revels in both sharing his experience, and listening to new ones. Wherever you tell him you have been, chances are he will go there after you."If I learned anything in this life, is that nothing is impossible. Striving to prove that results in the greatest wisdom a person can achieve."
---
Alivas was born in Aleport, heiring from a family he barely remembers. After an accident that cost the lives of almost his entire neighborhood, he thought he would spend his days homeless on the streets, but was able to sneak in on a boat bound for Sharlayan.There, he met his master, who pitied the hand fate had given him, and respected his curiosity and guts. He spent a good sixteen years of his life on the island of scholars and sages, becoming versed in arcanima and alchemy.He eventually returned back to Eorzea, seeking to escape the constraining lifestyle of Sharlayan. He first did arcane consultation work in the various guilds of Ul'dah, but it didn't take long for him to be accepted in a Free Company managed by a fellow man, and eventually a good friend, also from Aleport.There, he engaged in all manner of adventure, visiting many places of Eorzea as well as the East, his curiosity always getting the better of him in the face of adversity. He used the information and knowledge he obtained from those ventures to further his own research.He found his way to the Raiders Retreat with his adventuring party after a tiring expedition and the rumors about hidden secrets he learned there made him apply for work the same night. Every week, he puts his alchemical skill to good use producing drinks to help the Retreat's patrons find relaxation and healing, adding his own magical twist in each one. He has several stories of adventures to share, in exchange for more rumors and hidden secrets of the realm, so do not hesitate to speak.
---
The Raider's Retreat
Staff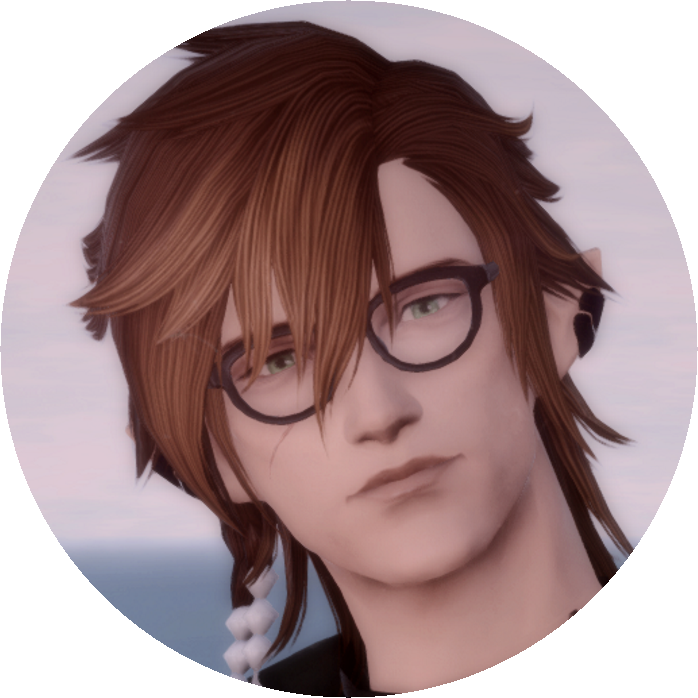 Erean Blackburn
Whenever you are at the Retreat, you are on Erean's territory, and thus lie in his care. He loves contact with his patrons, and will tirelessly seek out new ways to guarantee the quality of their experience.Erean is a busy man. He has had a long and eventful life, and has many a tale to tell. He is hard to approach, as it is very likely that he will be the one to approach you first to entertain you."Thal's Balls, I'm sick and tired of those knobheaded, gunpowder suckling, tin canned Imperial bastards on my Twelve-damned trade routes!"
---
Erean is a veteran ex-mercenary that hails from the islands of La Noscea, a second generation Wildwood Elezen from the Shroud, who knows little about the traditions and customs of his tribe. He grew up in Aleport, an important haven of the Admiralty, so he fostered a loving and respectful relationship with seafaring from a very young age.During his teens and early adult years, he served in various merchant and military vessels as a hired sword, polishing his skills as a Defender, wielding his sword and shield with flair and determination to get the job done, as well as protect his precious companions.Due to many years of training and fighting, his physique is chiseled and sturdy to this day, although his knowledge of aether and its applications is lacking, thus prompting him to distrust or poke fun at magic users.Nowadays, he can be mostly found knee-deep in paperwork, ensuring the steady, smooth function of his free company on a day-to-day basis. He makes sure that his companions and employees all have the supplies, material, personnel and information they require to successfully accomplish any endeavor they may undertake, be it mercenary work, trading or exploring any profitable ventures.Besides that, he maintains his position as an officer of the Maelstorm, utilizing his free company's and his contacts' information network to the benefit of the Admiralty, as well as rarely lending a hand personally in defending the sovereignty of the island nation.
---
The Raider's Retreat
Staff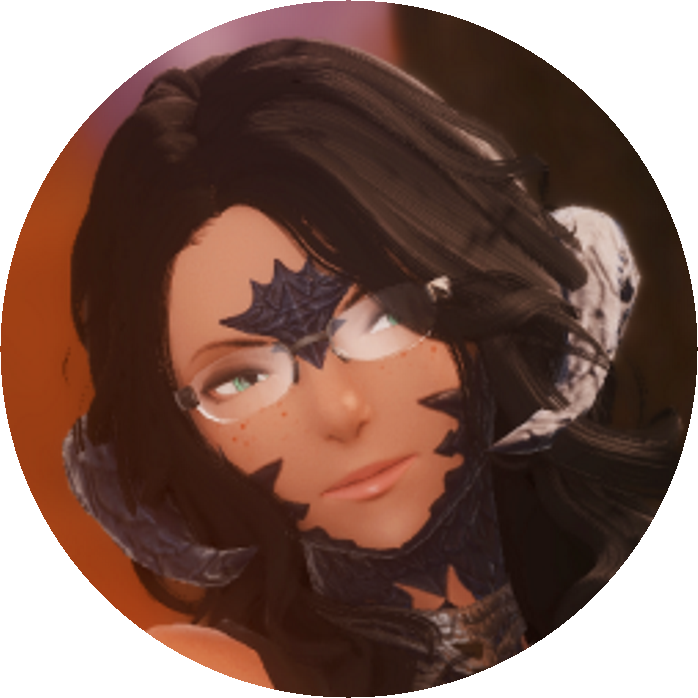 Valeria Vonhime
Valeria understands the value of human interaction, and knows how to recognise lonesome souls lacking its warmth. She hates the sight of an isolated patron, and will do her best to bring them company.She is calm and composed, but does not lack empathy or affection. Her patrons' problems and woes become hers, at least for the evening.""
---
The Raider's Retreat
Staff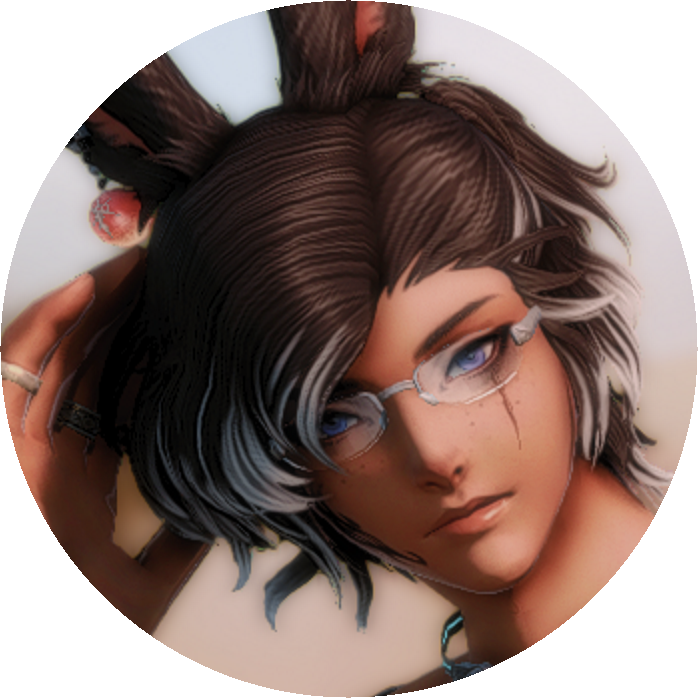 Ruki Okai
Ruki is a cunning smooth-talker, that revels in the enjoyment of people around him. Be it by bringing drinks or by sitting down and keeping the patrons company, there is nothing he wouldn't do to put a smile on your face.Ruki may seem happy-go-lucky, and by all accounts he is. But don't judge a book by its cover, he knows how to treat serious matters with the solemnity they require. Give him a wave, and he will be right there for you."Let these eyes be a lighthouse, Let these arms be a safe harbor, Let this heart be a long-awaited shore."
---
Hailing from La Noscea, in a family of merchants, he was surrounded by wealth, jewels & gold ever since he was old enough to walk. On a clear summer day, his father took him on a walk by the ocean, showing its boundless reach and telling him how it connects different places together, and all that is needed is a ship. These are words he would always hold dear as he grew up.A few years down the line, things just didn't sit right with him. Why do the people's conditions keep getting worse & worse as their family's house gets wealthier, he wondered. Digging into his family's ledgers, he discovered the corrupt & unlawful deals that his house has been conducting. Angered by his find, he left under the shroud of night, never to return, leaving the evidence he found on his desk for his family to find, along with a note to not look for him any longer as he had dis-owned their name.He then started his own operations, tracking down illegal dealings & taking their goods, only to leave it on the shores or plazas of slums, hoping that this may improve the residents' daily lives in any kind of form. As he sets off to sail, he remembers the words of his father, that the ocean connects us all, one needs but a ship. He ventured forth on his journey to help people to provide for their own, as well as searching for his partner, "the one".
Hearing of the the Raider's Retreat's existence, he decided that there was no better place to gather information on his next target.
---
The Raider's Retreat
Staff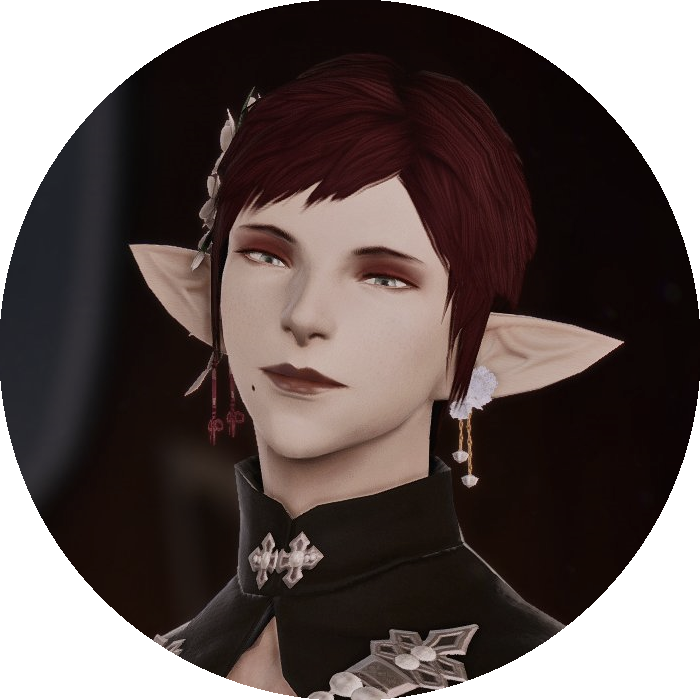 Iliete Godriquelain
Caretaker
Bartender
Wine prodigy
Intidimidating sweetheart
---
Iliete left her family behind when she moved to Ishgard as a young duskwight Elezen to sate her endless thirst for knowledge.There she met the heir of publishing house Godriquelain, who became her patron, the noblewoman taking Iliete with her to stuffy parties to dazzle the guests with astrology and fortune reading.She eventually got tired of being seen as a novelty and went out into the world. So pull up a barstool, order a drink, and tell her about yourself.
The Raider's Retreat
Services
A peaceful garden outside with many spots to hang out, and the goblet's brimming heart at the literal doorstep. A more private bath awaits you at the side of the house. Daring acrobats will find the roof to be an excellent place to sunbathe.
A main venue downstairs providing a unique visual ambience, with many baths to dip your toes or your entire self into. Wherever you are, the bar is never too far away. Several more private rooms are available upstairs.
Don't hesitate to bring your friends during off-time if you want a private place to hang out at!
The owner can have up to 200 friends, each of which can get a direct teleportation access. To whomever interested, the local aetherite is but a friend's request away.
An engaging, open and easygoing personnel to set the mood! Staff members will be present to offer a variety of services.
A bartender generally hangs around (and sometimes sleeps in) the dedicated cozy nook where all the spicy bottles are, to serve you your favourite poison and/or sugary snack. Check out the menu!
Did you forget to bring a swimsuit with you? Don't worry, in the changing room you will find several mannequins displaying various swimsuits, that you can browse, try and buy off them directly!
---
The Raider's Retreat
Gallery
Screenshots by Azura Crestbreeze & Ruki Okai
---
The Raider's Retreat
Rules
Enjoy the event, and allow others to enjoy it too. Nobody wants to prevent you from having fun, but not everyone enjoys RP the same way. Please be respectful of others, read the room and behave accordingly.
All FFXIV terms of services apply.

Everyone inside the venue (even outside of events) implicitly agrees to follow the rules.

A violation of the intent of a rule is a violation of the rule itself. The manager decides what qualifies as a rule violation.

The entire main floor and basement are at your disposal, so long as you keep out of the staff's dedicated spaces (e.g. the bartender's area).

The upper rooms are dedicated to private groups, please check in advance with the staff if these rooms are in use before entering. These rooms are free to visit outside of the venue opening hours.

As the venue is a bathhouse, partial nudity is tolerated. However, the public chat is to be kept strictly SFW.

No form of harassment towards the staff or the guests, be it public or private, will be tolerated.

You may talk privately of whatever subject you fancy (so long as the rule above applies), but keep the public chat free of real life subjects (you know the ones).
---
Would you like to serve as part of the staff for one or more events? Feel free to contact the owner or the event's manager for more information!○ Job open
● Job taken
| Jobs listing | 17/07 | 24/07 | 31/07 |
| --- | --- | --- | --- |
| Receptionist | ○ | ○ | ○ |
| Security | ○ | ○ | ○ |
| Bartender | ● | ● | ● |
| Waiter | ● | ● | ● |
| Animator | . | . | ○ |
| Mentor | ○ | ○ | . |
| Music | ○ | ○ | ○ |
Ruki Okai - Barkeep
Coming soon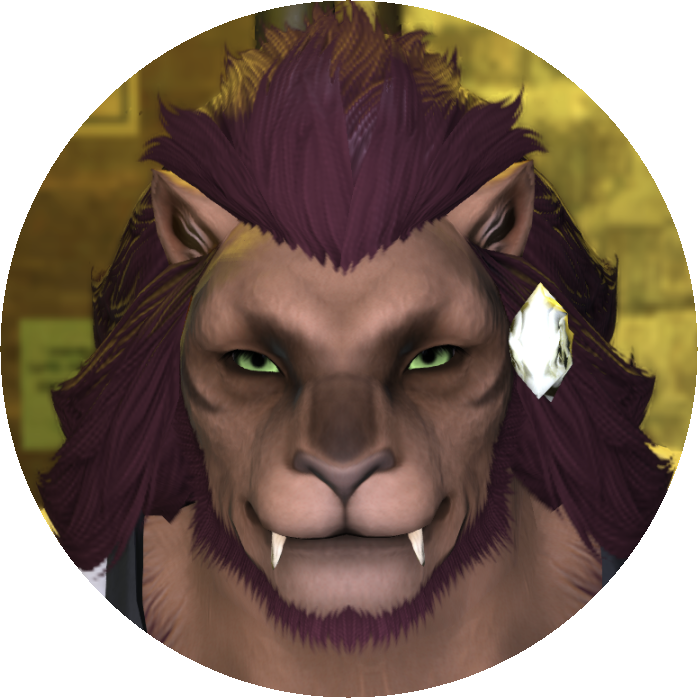 Alpha Kakumei
Caretaker
Fate-driven masseur
Doman scholar
Very enthusiastic Hrothgar
.
.
.
.
.
.
.
.
.
.
.
.
.
.
| Snacks | 1.000 gil |
| --- | --- |
| Apple strudel | |
| Fig bavarois | |
| Honey croissant | |
| Lemon curd sachertorte | |
| Pixieberry cheesecake | |
| Sohm Al tart | |
| Sesame cookie | |
| Bubble chocolate | |
| Konpeito | |
| Beverages | 1.000 gil |
| --- | --- |
| Crimson cider | |
| Spiced cider | |
| - | |
| Espresso con panna | |
| Triple cream coffee | |
| Hot chocolate | |
| - | |
| Chamomile tea | |
| Rooibos tea | |
| Pixieberry tea | |
| Masala chai | |
| Matcha | |
| - | |
| Lemonade | |
| Orange juice | |
| Grape juice | |
| Apple juice | |
| Pineapple juice | |
| Item | Type | Price |
| --- | --- | --- |
| Straw hat / Cloche | Head, all | 1.000 gil |
| Imperial shadow visor | Head | 5.000 gil |
| Minstrel's spectacles | Head | 50.000 gil |
| Shaded spectacles | Head | 150.000 gil |
| - | | |
| Moonfire vest | Body, M | 10.000 gil |
| Moonfire halter | Body, F | 30.000 gil |
| Moonfire trunks | Legs, M | 5.000 gil |
| Moonfire tanga | Legs, F | 10.000 gil |
| Moonfire caligae | Feet, M | 2.000 gil |
| Moonfire sandals | Feet, F | 20.000 gil |
| - | | |
| Red summer maro | Legs, M | 10.000 gil |
| Blue summer maro | Legs, M | 5.000 gil |
| Sea breeze summer halter | Body, F | 80.000 gil |
| Sea breeze summer pareo | Legs, F | 120.000 gil |
| Casual halfslops | Legs, all | 25.000 gil |
| - | | |
| The emperor's new everything | . | 2.000 gil |
| Additional Services | Price |
| --- | --- |
| Custom dye (11 colours) | Free |
| Glamour prisms (two per bought item) | Free |
| Glamour dispeller (on demand) | Free |
| Gratuitous (but totally meant) compliment on your new appearance | Free |